CIPA Certification Resources - Act Now!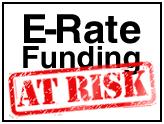 E-rate funding may be at risk! Beginning July 1, 2012, the FCC and the Child Internet Protection Act will require that schools receiving E-Rate funds must educate students about online safety and cyberbullying or risk losing their discounts.
Web Wise Kids and the CyberBully Hotline have joined forces to help your school or district meet CIPA certification. Web Wise Kids has developed, "Its Your Call," an an interactive game that invites your students to play out difficult situations through the online program before they live them out in real life. Targeted to teens, this game offers guidance about responsible behavior and teaches them how to use technology to enhance their personal safety. It's Your Call will help your school or district provide grade-level Internet safety training to help meet CIPA certification requirements.
Get Three Free Copies of "It's Your Call" - CyberBully Hotline Special Offer: The CyberBully Hotline is another resource that can help your district meet CIPA requirements. By providing students with a path to anonymously report cyber bullying incidents and other forms of bullying or harassment you are taking steps to ensure the safety of your students. Now, for a limited time, if you reference the special Code CIPA2012 when ordering the CyberBully Hotline you will receive three copies of the "It's Your Call" interactive digital citizenship teaching game FREE with your CyberBully Hotline account activation.* Request Info now.
Purchase "Its Your Call" Separately: "Its Your Call" can also be purchased at the Web Wise Kids online order site.
*Offer expires August 31, 2012. Other terms apply, account representative will share full details upon inquiry.