Newsletter
Did you know that Web Wise Kids has a monthly newsletter that can be delivered to your inbox. We highlight the latest happenings here and inform you about what is coming next in the way of new games and programs. Subscribing to our newsletter is the best way to stay up to date on everything that is happening related to internet and social networking safety for kids.
A recent issue included information about an important symposium at Northeastern University. Our own Judi Westberg Warren was a panelist that spoke out on this important subject of criminal punishment for bullies.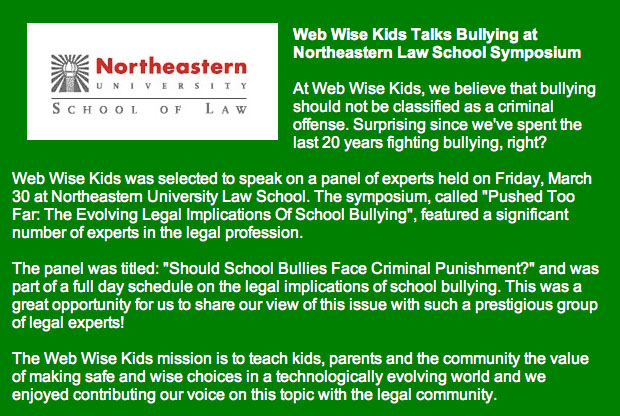 See one of our recent newsletters
We look forward to having you as one of our newsletter subscribers.