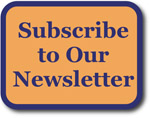 Ed Schofield
Founder, Pencil Test Studios, Inc.
Ed Schofield is the founder and owner of Pencil Test Studios, Inc., an animation studio which provides production services and content creation for videogames, television, film and mobile devices.
Ed began his career in the videogame industry in 1992 developing Sega Genesis and Super Nintendo games for Richard Branson's Virgin Interactive. He was a founding member of both Shiny Entertainment, Inc. and The Neverhood LLC, producing classic videogames such as Earthworm Jim (1&2) and The Neverhood. During this time, Ed acted in many capacities including animator director, game designer and concept artist, in addition to helping develop technologies which improved game production pipelines.
Eventually, Ed's entrepreneurial spirit lead him to produce and direct several independent film projects, but his passion for animation and videogames brought him back to the game industry where he served as studio animation director for Foundation 9, and later, THQ/Heavy-Iron. These experiences allowed Ed to partner on projects with such high profile clients such as Disney, Pixar, Dreamworks, and Warner Brothers.
Together, Ed and his wife Erin have four girls and a boy. With two of their girls rapidly approaching the teen years, they are familiar with the daily challenges that technology can bring to kids in today's world.