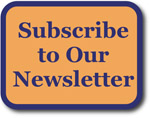 Norman Wolfe
Norman Wolfe is founder of Quantum Leaders, Inc. and has spent over 35 years working in a variety of organizations from Fortune 500 to technology startups. He is viewed as an expert in the area of strategy, change adoption, and process and organizational redesign. He is also considered a leading authority on strategic modeling to improve time to market and marketing discontinuous innovations. A strong business leader, Mr. Wolfe brings a broad business perspective and a unique set of coaching skills to his work with select senior executive and CEO clients. Over the course of his career, Mr. Wolfe has discovered that an organization's success is driven as much by the interpersonal dynamics as by highly efficient business processes. Building strong executive teams operating at new standards of performance is one of his core strengths.
Mr. Wolfe founded Quantum Leaders in 1988, consulting with middle market companies in the areas of strategy and leadership. In addition to running his own consulting firm, in 1996 he joined Select University Technologies, a start-up company, where he developed his expertise in the art of bringing innovative products to market and modeling time to profit. Prior to Select University Technologies, Mr. Wolfe spent 15 years at Hewlett Packard as a turnaround agent in the systems engineering, service, administration and sales organizations, setting new standards for both productivity and customer service.
Mr. Wolfe has a Bachelor of Arts degree in Mathematics from New York University, and has completed graduate studies in Computer Science from RPI and in Business Administration from California State, Fullerton. He is also a certified New Product Development Professional.
In addition to his work with Quantum Leaders, Mr. Wolfe is Chairman of the Governance/Nominating Committee of the Board of Directors for National Technical Systems, a NASDAQ traded company, and acts as an advisor to a number of technology startup firms. He has been the Chairman of the Software Council of Southern California, The President of the So Cal Chapter of the Product Development and Management Association, a member of AeA, Forum for Corporate Directors and other professional associations in Southern California.