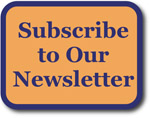 Reagan Sakai
Mr. Sakai has more than 25 years of operating financial management and strategic planning experience within the high-tech industry. He has been Chief Financial Officer for two public and two private companies, including Lantronix, HyPerformix, VIEO, and Crossroads Systems. He has been Irvine-based Lantronix Corporation's Chief Financial Officer since November 2006 and is responsible for finance and accounting, treasury, risk management, investor relations, legal, and IT/IS. As Chief Financial Officer of Crossroads Systems, he oversaw its highly successful IPO in October 1999. He has raised more than $20M in financing for two privately-held companies, HyPerformix and VIEO. Mr. Sakai has also held financial management positions at Exabyte, Maxtor Corporation, McDATA, and StorageTek. Mr. Sakai is experienced in hardware and software industries, mergers and acquisitions, and high-growth and turnaround environments.
Mr. Sakai holds a Bachelor of Science degree in Finance, cum laude, and an MBA from the University of Colorado at Boulder. He graduated from Punahou High School, Honolulu Hawaii, in 1977. While living in Austin, he served on the Board of Directors for the University of Texas Federal Credit Union as well as its Asset Liability Committee. While living in Boulder, he served on the Board of Directors for the Peak to Peak Charter School.
Mr. Sakai has been married for 21 years to Kelly Sakai and has two children, Malia (16) and Stratton (13).