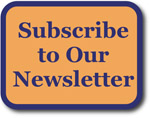 It's Your Call - Safety for Teens
CELL PHONE SAFETY TIPS FOR TEENS
DO use your cell phone for fun and to communicate and stay connected with your friends and family
DO say NO to Bullying – don't let ANYONE get bullied and don't be the bully.
DO talk to an adult you trust if you have sent or received any messages that were harmful or made you feel uncomfortable.
DO NOT take or forward nude pictures to ANYONE. Once you send or post a picture, you can never get it back. These pictures could be illegal and consequences include, expulsion from school, jail, and registering as a sex offender.
DO report any nude pictures you receive on your phone to an adult you trust
DO NOT drive while talking on your cell phone or text messaging. It is illegal in many states.
DO NOT give your number out to people you do not know in real life.
DO try just talking with your friends the old fashion way (on the phone) instead of just text messaging all the time.
IT's YOUR CALL - YOUR CHOICES -- YOUR CONSEQUENCES